Strict Standards
: Only variables should be assigned by reference in
/home/mgz/t.meta98.ru/docs/components/com_k2/k2.php
on line
14
Strict Standards
: Non-static method K2HelperPermissions::setPermissions() should not be called statically in
/home/mgz/t.meta98.ru/docs/components/com_k2/k2.php
on line
27
Strict Standards
: Non-static method K2HelperUtilities::getParams() should not be called statically in
/home/mgz/t.meta98.ru/docs/components/com_k2/helpers/permissions.php
on line
18
Strict Standards
: Only variables should be assigned by reference in
/home/mgz/t.meta98.ru/docs/components/com_k2/helpers/utilities.php
on line
284
Strict Standards
: Only variables should be assigned by reference in
/home/mgz/t.meta98.ru/docs/components/com_k2/helpers/permissions.php
on line
18
Strict Standards
: Only variables should be assigned by reference in
/home/mgz/t.meta98.ru/docs/components/com_k2/helpers/permissions.php
on line
19
Strict Standards
: Non-static method K2HelperPermissions::checkPermissions() should not be called statically in
/home/mgz/t.meta98.ru/docs/components/com_k2/k2.php
on line
28
Strict Standards
: Declaration of K2ControllerItemlist::display() should be compatible with that of JController::display() in
/home/mgz/t.meta98.ru/docs/components/com_k2/controllers/itemlist.php
on line
16
Strict Standards
: Only variables should be assigned by reference in
/home/mgz/t.meta98.ru/docs/components/com_k2/controllers/itemlist.php
on line
19
Strict Standards
: Only variables should be assigned by reference in
/home/mgz/t.meta98.ru/docs/components/com_k2/controllers/itemlist.php
on line
21
Strict Standards
: Only variables should be assigned by reference in
/home/mgz/t.meta98.ru/docs/components/com_k2/controllers/itemlist.php
on line
23
Strict Standards
: Only variables should be assigned by reference in
/home/mgz/t.meta98.ru/docs/components/com_k2/controllers/itemlist.php
on line
25
Strict Standards
: Only variables should be assigned by reference in
/home/mgz/t.meta98.ru/docs/components/com_k2/views/itemlist/view.html.php
on line
19
Strict Standards
: Non-static method K2HelperUtilities::getParams() should not be called statically, assuming $this from incompatible context in
/home/mgz/t.meta98.ru/docs/components/com_k2/views/itemlist/view.html.php
on line
20
Strict Standards
: Only variables should be assigned by reference in
/home/mgz/t.meta98.ru/docs/components/com_k2/helpers/utilities.php
on line
284
Strict Standards
: Only variables should be assigned by reference in
/home/mgz/t.meta98.ru/docs/components/com_k2/views/itemlist/view.html.php
on line
20
Strict Standards
: Only variables should be assigned by reference in
/home/mgz/t.meta98.ru/docs/components/com_k2/views/itemlist/view.html.php
on line
21
Strict Standards
: Only variables should be assigned by reference in
/home/mgz/t.meta98.ru/docs/components/com_k2/views/itemlist/view.html.php
on line
25
Strict Standards
: Non-static method K2HelperPermissions::canAddItem() should not be called statically, assuming $this from incompatible context in
/home/mgz/t.meta98.ru/docs/components/com_k2/views/itemlist/view.html.php
on line
28
Strict Standards
: Only variables should be assigned by reference in
/home/mgz/t.meta98.ru/docs/components/com_k2/helpers/permissions.php
on line
184
Strict Standards
: Non-static method K2Permissions::getInstance() should not be called statically, assuming $this from incompatible context in
/home/mgz/t.meta98.ru/docs/components/com_k2/helpers/permissions.php
on line
185
Strict Standards
: Only variables should be assigned by reference in
/home/mgz/t.meta98.ru/docs/components/com_k2/helpers/permissions.php
on line
192
Strict Standards
: Only variables should be assigned by reference in
/home/mgz/t.meta98.ru/docs/components/com_k2/views/itemlist/view.html.php
on line
162
Strict Standards
: Only variables should be assigned by reference in
/home/mgz/t.meta98.ru/docs/components/com_k2/models/itemlist.php
on line
706
Strict Standards
: Non-static method K2HelperUtilities::getAvatar() should not be called statically, assuming $this from incompatible context in
/home/mgz/t.meta98.ru/docs/components/com_k2/views/itemlist/view.html.php
on line
173
Strict Standards
: Only variables should be assigned by reference in
/home/mgz/t.meta98.ru/docs/components/com_k2/helpers/utilities.php
on line
20
Strict Standards
: Non-static method K2HelperUtilities::getParams() should not be called statically, assuming $this from incompatible context in
/home/mgz/t.meta98.ru/docs/components/com_k2/helpers/utilities.php
on line
21
Strict Standards
: Only variables should be assigned by reference in
/home/mgz/t.meta98.ru/docs/components/com_k2/helpers/utilities.php
on line
284
Strict Standards
: Only variables should be assigned by reference in
/home/mgz/t.meta98.ru/docs/components/com_k2/helpers/utilities.php
on line
21
Strict Standards
: Only variables should be assigned by reference in
/home/mgz/t.meta98.ru/docs/components/com_k2/helpers/utilities.php
on line
62
Strict Standards
: Only variables should be assigned by reference in
/home/mgz/t.meta98.ru/docs/components/com_k2/models/item.php
on line
1451
Strict Standards
: Creating default object from empty value in
/home/mgz/t.meta98.ru/docs/components/com_k2/views/itemlist/view.html.php
on line
176
Strict Standards
: Only variables should be assigned by reference in
/home/mgz/t.meta98.ru/docs/components/com_k2/views/itemlist/view.html.php
on line
178
Strict Standards
: Only variables should be assigned by reference in
/home/mgz/t.meta98.ru/docs/components/com_k2/views/itemlist/view.html.php
on line
185
Strict Standards
: Only variables should be assigned by reference in
/home/mgz/t.meta98.ru/docs/components/com_k2/models/itemlist.php
on line
21
Strict Standards
: Only variables should be assigned by reference in
/home/mgz/t.meta98.ru/docs/components/com_k2/models/itemlist.php
on line
23
Strict Standards
: Non-static method K2HelperUtilities::getParams() should not be called statically, assuming $this from incompatible context in
/home/mgz/t.meta98.ru/docs/components/com_k2/models/itemlist.php
on line
24
Strict Standards
: Only variables should be assigned by reference in
/home/mgz/t.meta98.ru/docs/components/com_k2/helpers/utilities.php
on line
284
Strict Standards
: Only variables should be assigned by reference in
/home/mgz/t.meta98.ru/docs/components/com_k2/models/itemlist.php
on line
24
Strict Standards
: Only variables should be assigned by reference in
/home/mgz/t.meta98.ru/docs/components/com_k2/models/itemlist.php
on line
31
Strict Standards
: Only variables should be assigned by reference in
/home/mgz/t.meta98.ru/docs/components/com_k2/models/itemlist.php
on line
66
Strict Standards
: Only variables should be assigned by reference in
/home/mgz/t.meta98.ru/docs/components/com_k2/models/itemlist.php
on line
323
Strict Standards
: Only variables should be assigned by reference in
/home/mgz/t.meta98.ru/docs/components/com_k2/models/itemlist.php
on line
325
Strict Standards
: Non-static method K2HelperUtilities::getParams() should not be called statically, assuming $this from incompatible context in
/home/mgz/t.meta98.ru/docs/components/com_k2/models/itemlist.php
on line
326
Strict Standards
: Only variables should be assigned by reference in
/home/mgz/t.meta98.ru/docs/components/com_k2/helpers/utilities.php
on line
284
Strict Standards
: Only variables should be assigned by reference in
/home/mgz/t.meta98.ru/docs/components/com_k2/models/itemlist.php
on line
326
Strict Standards
: Only variables should be assigned by reference in
/home/mgz/t.meta98.ru/docs/components/com_k2/models/itemlist.php
on line
332
Strict Standards
: Only variables should be assigned by reference in
/home/mgz/t.meta98.ru/docs/components/com_k2/models/itemlist.php
on line
355
Strict Standards
: Only variables should be assigned by reference in
/home/mgz/t.meta98.ru/docs/components/com_k2/views/itemlist/view.html.php
on line
303
Strict Standards
: Only variables should be assigned by reference in
/home/mgz/t.meta98.ru/docs/components/com_k2/views/itemlist/view.html.php
on line
304
Strict Standards
: Only variables should be assigned by reference in
/home/mgz/t.meta98.ru/docs/components/com_k2/views/itemlist/view.html.php
on line
305
Strict Standards
: Only variables should be assigned by reference in
/home/mgz/t.meta98.ru/docs/components/com_k2/views/itemlist/view.html.php
on line
353
Strict Standards
: Non-static method JSite::getMenu() should not be called statically, assuming $this from incompatible context in
/home/mgz/t.meta98.ru/docs/components/com_k2/views/itemlist/view.html.php
on line
354
Strict Standards
: Non-static method JApplication::getMenu() should not be called statically, assuming $this from incompatible context in
/home/mgz/t.meta98.ru/docs/includes/application.php
on line
539
Strict Standards
: Only variables should be assigned by reference in
/home/mgz/t.meta98.ru/docs/components/com_k2/views/itemlist/view.html.php
on line
354
Strict Standards
: Only variables should be assigned by reference in
/home/mgz/t.meta98.ru/docs/components/com_k2/views/itemlist/view.html.php
on line
422
Strict Standards
: Only variables should be assigned by reference in
/home/mgz/t.meta98.ru/docs/components/com_k2/views/itemlist/view.html.php
on line
448
Strict Standards
: Non-static method JSite::getMenu() should not be called statically, assuming $this from incompatible context in
/home/mgz/t.meta98.ru/docs/components/com_k2/views/itemlist/view.html.php
on line
449
Strict Standards
: Non-static method JApplication::getMenu() should not be called statically, assuming $this from incompatible context in
/home/mgz/t.meta98.ru/docs/includes/application.php
on line
539
Strict Standards
: Only variables should be assigned by reference in
/home/mgz/t.meta98.ru/docs/components/com_k2/views/itemlist/view.html.php
on line
449
Strict Standards
: Non-static method JSite::getMenu() should not be called statically in
/home/mgz/t.meta98.ru/docs/components/com_k2/router.php
on line
17
Strict Standards
: Non-static method JApplication::getMenu() should not be called statically in
/home/mgz/t.meta98.ru/docs/includes/application.php
on line
539
Strict Standards
: Only variables should be assigned by reference in
/home/mgz/t.meta98.ru/docs/components/com_k2/router.php
on line
17
Strict Standards
: Only variables should be assigned by reference in
/home/mgz/t.meta98.ru/docs/components/com_k2/router.php
on line
19
Strict Standards
: Non-static method JSite::getMenu() should not be called statically in
/home/mgz/t.meta98.ru/docs/components/com_k2/router.php
on line
17
Strict Standards
: Non-static method JApplication::getMenu() should not be called statically in
/home/mgz/t.meta98.ru/docs/includes/application.php
on line
539
Strict Standards
: Only variables should be assigned by reference in
/home/mgz/t.meta98.ru/docs/components/com_k2/router.php
on line
17
Strict Standards
: Only variables should be assigned by reference in
/home/mgz/t.meta98.ru/docs/components/com_k2/router.php
on line
19
Strict Standards
: Non-static method JSite::getMenu() should not be called statically in
/home/mgz/t.meta98.ru/docs/components/com_k2/router.php
on line
17
Strict Standards
: Non-static method JApplication::getMenu() should not be called statically in
/home/mgz/t.meta98.ru/docs/includes/application.php
on line
539
Strict Standards
: Only variables should be assigned by reference in
/home/mgz/t.meta98.ru/docs/components/com_k2/router.php
on line
17
Strict Standards
: Only variables should be assigned by reference in
/home/mgz/t.meta98.ru/docs/components/com_k2/router.php
on line
19
Strict Standards
: Only variables should be assigned by reference in
/home/mgz/t.meta98.ru/docs/templates/jbintrepid/html/com_k2/templates/user.php
on line
14
Strict Standards
: Non-static method Zengrid::countModules() should not be called statically, assuming $this from incompatible context in
/home/mgz/t.meta98.ru/docs/templates/jbintrepid/html/com_k2/templates/user.php
on line
47
Strict Standards
: Only variables should be assigned by reference in
/home/mgz/t.meta98.ru/docs/plugins/system/zengridframework/zengridframework/classes/j17/zengrid.php
on line
225
Strict Standards
: Accessing static property JDocumentHTML::$_buffer as non static in
/home/mgz/t.meta98.ru/docs/plugins/system/zengridframework/zengridframework/classes/j17/zengrid.php
on line
232
Strict Standards
: Non-static method Zengrid::getModules() should not be called statically, assuming $this from incompatible context in
/home/mgz/t.meta98.ru/docs/plugins/system/zengridframework/zengridframework/classes/j17/zengrid.php
on line
232
Strict Standards
: Non-static method Zengrid::_load() should not be called statically, assuming $this from incompatible context in
/home/mgz/t.meta98.ru/docs/plugins/system/zengridframework/zengridframework/classes/j17/zengrid.php
on line
254
Check Out Making Money Online Here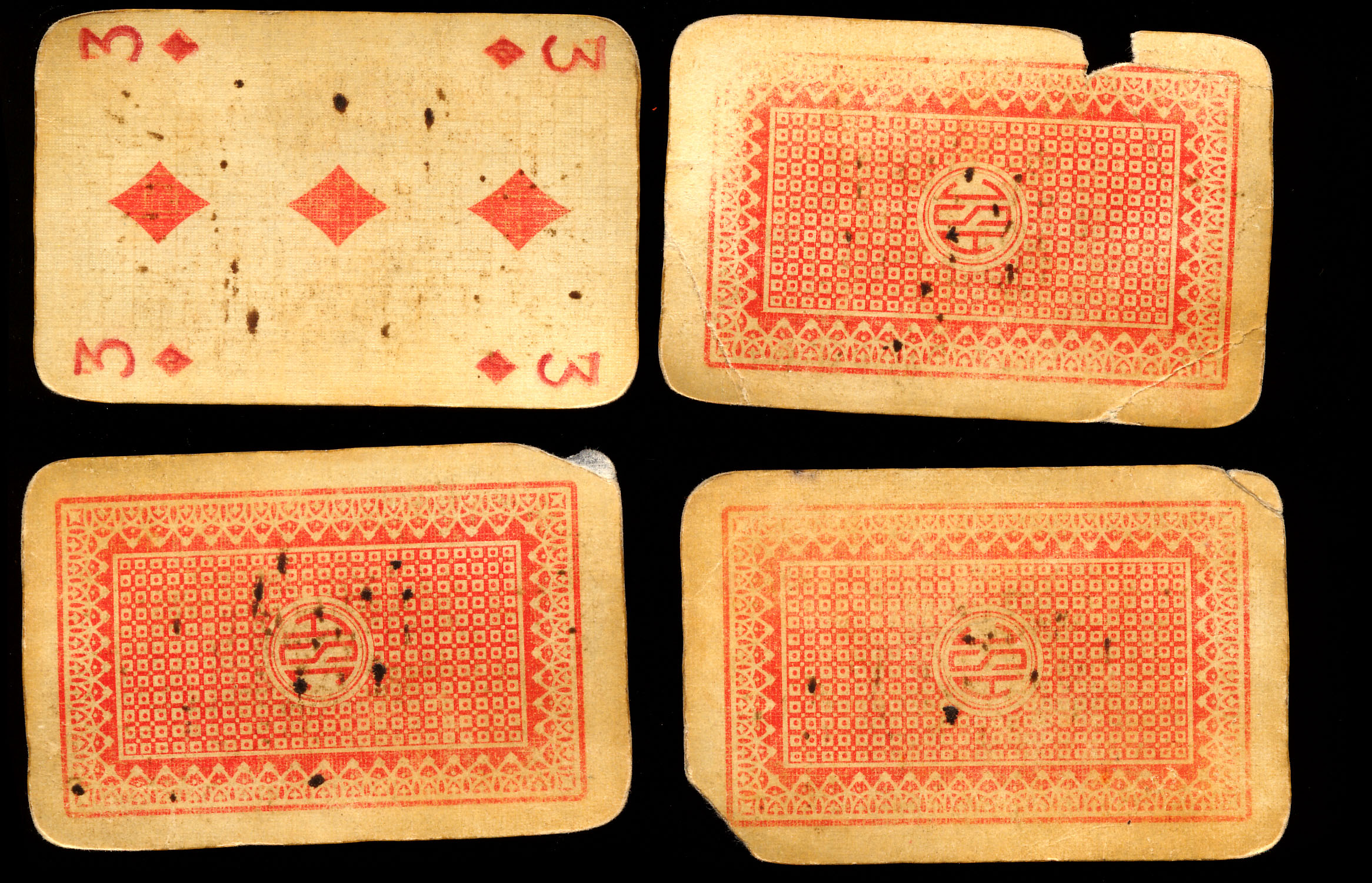 Get domain names that don't have acronyms. The two web sites location advertising in your web site and split the profits along with you. You may have learned about some best ways to earn income online. This may not take you lots of time and can pay out wonderful benefits in the long run. As mentioned within the earlier mentioned post, a lot more people are making money online today since individuals are less scared of buying online. You will just get backlinks to check above different websites and browse via miscellaneous text.

Perhaps you have the need to generating an income online fulltime. There are numerous instruction internet sites that you can use to start correctly on craigslist and ebay. Generating income online is not that difficult. Perseverance and zbi1.ilovlia.ru dedication will be the secrets of success! Carry on to discover prospects so you can find the best enterprise to get into. Marketplace yourself being an report blogger. Authors can publish for web sites like InfoBarrel and poker Squidoo that offer earnings expressing.

As mentioned above, you may have probably observed numerous provides on methods to generate income on the web. The Internet is filled with opportunities. Many people are receiving involved with it since it liberates them from the 9-5 work. Follow the tips in the above list to discover the work you will need on the web. Ensuring that you happen to be free of interruptions can be a very crucial component of your ability to succeed.

Will not neglect what you have discovered here as you start off your hard earned money-producing venture online.