Strict Standards
: Only variables should be assigned by reference in
/home/mgz/t.meta98.ru/docs/components/com_k2/k2.php
on line
14
Strict Standards
: Non-static method K2HelperPermissions::setPermissions() should not be called statically in
/home/mgz/t.meta98.ru/docs/components/com_k2/k2.php
on line
27
Strict Standards
: Non-static method K2HelperUtilities::getParams() should not be called statically in
/home/mgz/t.meta98.ru/docs/components/com_k2/helpers/permissions.php
on line
18
Strict Standards
: Only variables should be assigned by reference in
/home/mgz/t.meta98.ru/docs/components/com_k2/helpers/utilities.php
on line
284
Strict Standards
: Only variables should be assigned by reference in
/home/mgz/t.meta98.ru/docs/components/com_k2/helpers/permissions.php
on line
18
Strict Standards
: Only variables should be assigned by reference in
/home/mgz/t.meta98.ru/docs/components/com_k2/helpers/permissions.php
on line
19
Strict Standards
: Non-static method K2HelperPermissions::checkPermissions() should not be called statically in
/home/mgz/t.meta98.ru/docs/components/com_k2/k2.php
on line
28
Strict Standards
: Declaration of K2ControllerItemlist::display() should be compatible with that of JController::display() in
/home/mgz/t.meta98.ru/docs/components/com_k2/controllers/itemlist.php
on line
16
Strict Standards
: Only variables should be assigned by reference in
/home/mgz/t.meta98.ru/docs/components/com_k2/controllers/itemlist.php
on line
19
Strict Standards
: Only variables should be assigned by reference in
/home/mgz/t.meta98.ru/docs/components/com_k2/controllers/itemlist.php
on line
21
Strict Standards
: Only variables should be assigned by reference in
/home/mgz/t.meta98.ru/docs/components/com_k2/controllers/itemlist.php
on line
23
Strict Standards
: Only variables should be assigned by reference in
/home/mgz/t.meta98.ru/docs/components/com_k2/controllers/itemlist.php
on line
25
Strict Standards
: Only variables should be assigned by reference in
/home/mgz/t.meta98.ru/docs/components/com_k2/views/itemlist/view.html.php
on line
19
Strict Standards
: Non-static method K2HelperUtilities::getParams() should not be called statically, assuming $this from incompatible context in
/home/mgz/t.meta98.ru/docs/components/com_k2/views/itemlist/view.html.php
on line
20
Strict Standards
: Only variables should be assigned by reference in
/home/mgz/t.meta98.ru/docs/components/com_k2/helpers/utilities.php
on line
284
Strict Standards
: Only variables should be assigned by reference in
/home/mgz/t.meta98.ru/docs/components/com_k2/views/itemlist/view.html.php
on line
20
Strict Standards
: Only variables should be assigned by reference in
/home/mgz/t.meta98.ru/docs/components/com_k2/views/itemlist/view.html.php
on line
21
Strict Standards
: Only variables should be assigned by reference in
/home/mgz/t.meta98.ru/docs/components/com_k2/views/itemlist/view.html.php
on line
25
Strict Standards
: Non-static method K2HelperPermissions::canAddItem() should not be called statically, assuming $this from incompatible context in
/home/mgz/t.meta98.ru/docs/components/com_k2/views/itemlist/view.html.php
on line
28
Strict Standards
: Only variables should be assigned by reference in
/home/mgz/t.meta98.ru/docs/components/com_k2/helpers/permissions.php
on line
184
Strict Standards
: Non-static method K2Permissions::getInstance() should not be called statically, assuming $this from incompatible context in
/home/mgz/t.meta98.ru/docs/components/com_k2/helpers/permissions.php
on line
185
Strict Standards
: Only variables should be assigned by reference in
/home/mgz/t.meta98.ru/docs/components/com_k2/helpers/permissions.php
on line
192
Strict Standards
: Only variables should be assigned by reference in
/home/mgz/t.meta98.ru/docs/components/com_k2/views/itemlist/view.html.php
on line
162
Strict Standards
: Only variables should be assigned by reference in
/home/mgz/t.meta98.ru/docs/components/com_k2/models/itemlist.php
on line
706
Strict Standards
: Non-static method K2HelperUtilities::getAvatar() should not be called statically, assuming $this from incompatible context in
/home/mgz/t.meta98.ru/docs/components/com_k2/views/itemlist/view.html.php
on line
173
Strict Standards
: Only variables should be assigned by reference in
/home/mgz/t.meta98.ru/docs/components/com_k2/helpers/utilities.php
on line
20
Strict Standards
: Non-static method K2HelperUtilities::getParams() should not be called statically, assuming $this from incompatible context in
/home/mgz/t.meta98.ru/docs/components/com_k2/helpers/utilities.php
on line
21
Strict Standards
: Only variables should be assigned by reference in
/home/mgz/t.meta98.ru/docs/components/com_k2/helpers/utilities.php
on line
284
Strict Standards
: Only variables should be assigned by reference in
/home/mgz/t.meta98.ru/docs/components/com_k2/helpers/utilities.php
on line
21
Strict Standards
: Only variables should be assigned by reference in
/home/mgz/t.meta98.ru/docs/components/com_k2/helpers/utilities.php
on line
62
Strict Standards
: Only variables should be assigned by reference in
/home/mgz/t.meta98.ru/docs/components/com_k2/models/item.php
on line
1451
Strict Standards
: Creating default object from empty value in
/home/mgz/t.meta98.ru/docs/components/com_k2/views/itemlist/view.html.php
on line
176
Strict Standards
: Only variables should be assigned by reference in
/home/mgz/t.meta98.ru/docs/components/com_k2/views/itemlist/view.html.php
on line
178
Strict Standards
: Only variables should be assigned by reference in
/home/mgz/t.meta98.ru/docs/components/com_k2/views/itemlist/view.html.php
on line
185
Strict Standards
: Only variables should be assigned by reference in
/home/mgz/t.meta98.ru/docs/components/com_k2/models/itemlist.php
on line
21
Strict Standards
: Only variables should be assigned by reference in
/home/mgz/t.meta98.ru/docs/components/com_k2/models/itemlist.php
on line
23
Strict Standards
: Non-static method K2HelperUtilities::getParams() should not be called statically, assuming $this from incompatible context in
/home/mgz/t.meta98.ru/docs/components/com_k2/models/itemlist.php
on line
24
Strict Standards
: Only variables should be assigned by reference in
/home/mgz/t.meta98.ru/docs/components/com_k2/helpers/utilities.php
on line
284
Strict Standards
: Only variables should be assigned by reference in
/home/mgz/t.meta98.ru/docs/components/com_k2/models/itemlist.php
on line
24
Strict Standards
: Only variables should be assigned by reference in
/home/mgz/t.meta98.ru/docs/components/com_k2/models/itemlist.php
on line
31
Strict Standards
: Only variables should be assigned by reference in
/home/mgz/t.meta98.ru/docs/components/com_k2/models/itemlist.php
on line
66
Strict Standards
: Only variables should be assigned by reference in
/home/mgz/t.meta98.ru/docs/components/com_k2/models/itemlist.php
on line
323
Strict Standards
: Only variables should be assigned by reference in
/home/mgz/t.meta98.ru/docs/components/com_k2/models/itemlist.php
on line
325
Strict Standards
: Non-static method K2HelperUtilities::getParams() should not be called statically, assuming $this from incompatible context in
/home/mgz/t.meta98.ru/docs/components/com_k2/models/itemlist.php
on line
326
Strict Standards
: Only variables should be assigned by reference in
/home/mgz/t.meta98.ru/docs/components/com_k2/helpers/utilities.php
on line
284
Strict Standards
: Only variables should be assigned by reference in
/home/mgz/t.meta98.ru/docs/components/com_k2/models/itemlist.php
on line
326
Strict Standards
: Only variables should be assigned by reference in
/home/mgz/t.meta98.ru/docs/components/com_k2/models/itemlist.php
on line
332
Strict Standards
: Only variables should be assigned by reference in
/home/mgz/t.meta98.ru/docs/components/com_k2/models/itemlist.php
on line
355
Strict Standards
: Only variables should be assigned by reference in
/home/mgz/t.meta98.ru/docs/components/com_k2/views/itemlist/view.html.php
on line
303
Strict Standards
: Only variables should be assigned by reference in
/home/mgz/t.meta98.ru/docs/components/com_k2/views/itemlist/view.html.php
on line
304
Strict Standards
: Only variables should be assigned by reference in
/home/mgz/t.meta98.ru/docs/components/com_k2/views/itemlist/view.html.php
on line
305
Strict Standards
: Only variables should be assigned by reference in
/home/mgz/t.meta98.ru/docs/components/com_k2/views/itemlist/view.html.php
on line
353
Strict Standards
: Non-static method JSite::getMenu() should not be called statically, assuming $this from incompatible context in
/home/mgz/t.meta98.ru/docs/components/com_k2/views/itemlist/view.html.php
on line
354
Strict Standards
: Non-static method JApplication::getMenu() should not be called statically, assuming $this from incompatible context in
/home/mgz/t.meta98.ru/docs/includes/application.php
on line
539
Strict Standards
: Only variables should be assigned by reference in
/home/mgz/t.meta98.ru/docs/components/com_k2/views/itemlist/view.html.php
on line
354
Strict Standards
: Only variables should be assigned by reference in
/home/mgz/t.meta98.ru/docs/components/com_k2/views/itemlist/view.html.php
on line
422
Strict Standards
: Only variables should be assigned by reference in
/home/mgz/t.meta98.ru/docs/components/com_k2/views/itemlist/view.html.php
on line
448
Strict Standards
: Non-static method JSite::getMenu() should not be called statically, assuming $this from incompatible context in
/home/mgz/t.meta98.ru/docs/components/com_k2/views/itemlist/view.html.php
on line
449
Strict Standards
: Non-static method JApplication::getMenu() should not be called statically, assuming $this from incompatible context in
/home/mgz/t.meta98.ru/docs/includes/application.php
on line
539
Strict Standards
: Only variables should be assigned by reference in
/home/mgz/t.meta98.ru/docs/components/com_k2/views/itemlist/view.html.php
on line
449
Strict Standards
: Non-static method JSite::getMenu() should not be called statically in
/home/mgz/t.meta98.ru/docs/components/com_k2/router.php
on line
17
Strict Standards
: Non-static method JApplication::getMenu() should not be called statically in
/home/mgz/t.meta98.ru/docs/includes/application.php
on line
539
Strict Standards
: Only variables should be assigned by reference in
/home/mgz/t.meta98.ru/docs/components/com_k2/router.php
on line
17
Strict Standards
: Only variables should be assigned by reference in
/home/mgz/t.meta98.ru/docs/components/com_k2/router.php
on line
19
Strict Standards
: Non-static method JSite::getMenu() should not be called statically in
/home/mgz/t.meta98.ru/docs/components/com_k2/router.php
on line
17
Strict Standards
: Non-static method JApplication::getMenu() should not be called statically in
/home/mgz/t.meta98.ru/docs/includes/application.php
on line
539
Strict Standards
: Only variables should be assigned by reference in
/home/mgz/t.meta98.ru/docs/components/com_k2/router.php
on line
17
Strict Standards
: Only variables should be assigned by reference in
/home/mgz/t.meta98.ru/docs/components/com_k2/router.php
on line
19
Strict Standards
: Non-static method JSite::getMenu() should not be called statically in
/home/mgz/t.meta98.ru/docs/components/com_k2/router.php
on line
17
Strict Standards
: Non-static method JApplication::getMenu() should not be called statically in
/home/mgz/t.meta98.ru/docs/includes/application.php
on line
539
Strict Standards
: Only variables should be assigned by reference in
/home/mgz/t.meta98.ru/docs/components/com_k2/router.php
on line
17
Strict Standards
: Only variables should be assigned by reference in
/home/mgz/t.meta98.ru/docs/components/com_k2/router.php
on line
19
Strict Standards
: Only variables should be assigned by reference in
/home/mgz/t.meta98.ru/docs/templates/jbintrepid/html/com_k2/templates/user.php
on line
14
Strict Standards
: Non-static method Zengrid::countModules() should not be called statically, assuming $this from incompatible context in
/home/mgz/t.meta98.ru/docs/templates/jbintrepid/html/com_k2/templates/user.php
on line
47
Strict Standards
: Only variables should be assigned by reference in
/home/mgz/t.meta98.ru/docs/plugins/system/zengridframework/zengridframework/classes/j17/zengrid.php
on line
225
Strict Standards
: Accessing static property JDocumentHTML::$_buffer as non static in
/home/mgz/t.meta98.ru/docs/plugins/system/zengridframework/zengridframework/classes/j17/zengrid.php
on line
232
Strict Standards
: Non-static method Zengrid::getModules() should not be called statically, assuming $this from incompatible context in
/home/mgz/t.meta98.ru/docs/plugins/system/zengridframework/zengridframework/classes/j17/zengrid.php
on line
232
Strict Standards
: Non-static method Zengrid::_load() should not be called statically, assuming $this from incompatible context in
/home/mgz/t.meta98.ru/docs/plugins/system/zengridframework/zengridframework/classes/j17/zengrid.php
on line
254
Lower Pain In The Back From Sitting At A Desk - Exercise The Discomfort Out
What constitute a quality computer desk? What are the key points that would definitely measure the efficiency of the desk? This article will discuss further the things that make up a desk for computers that is important in predicting its quality.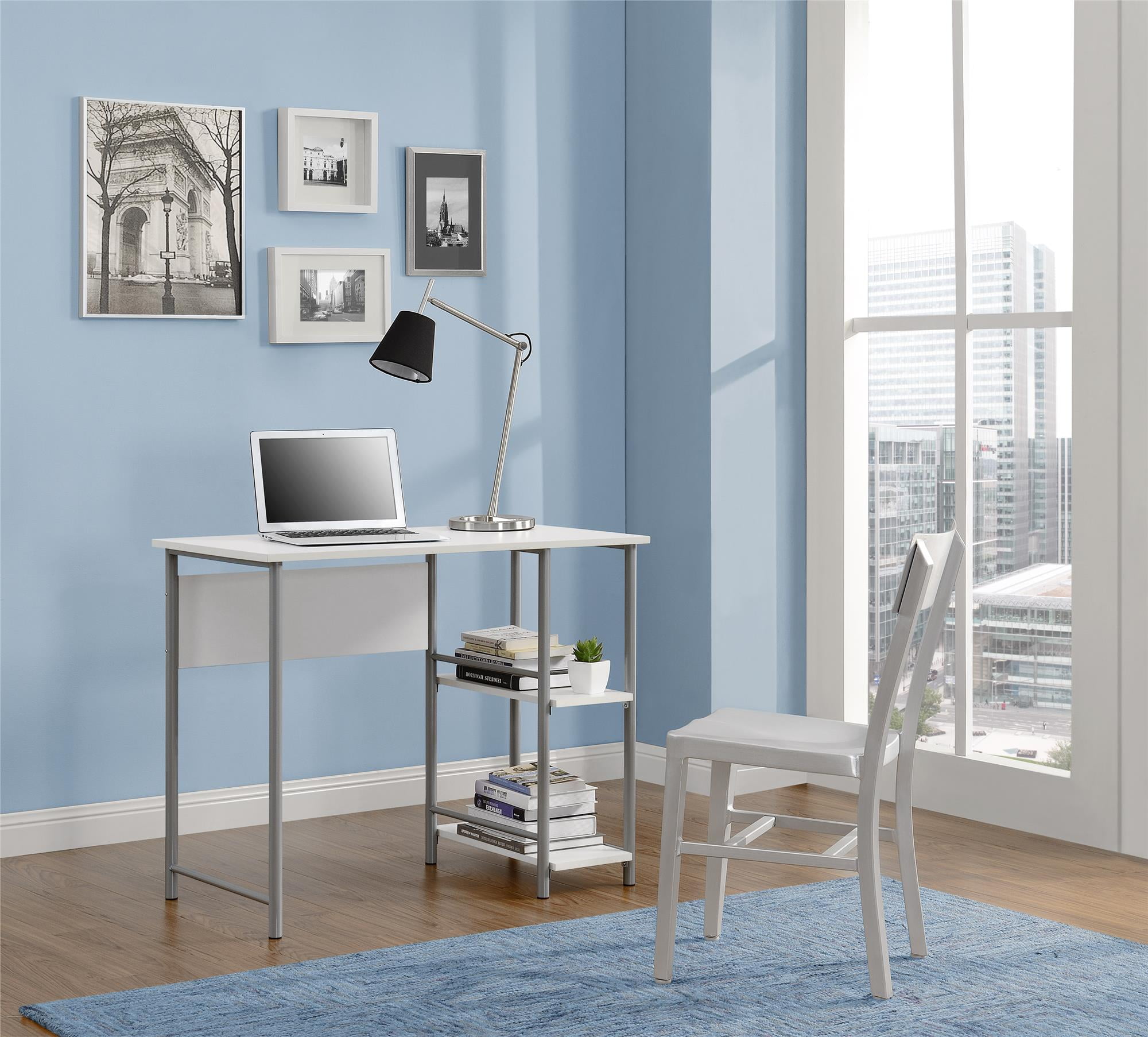 How can we make client happy? The help flash car games professional needs to know what products you sell and what type of questions are asked about the product. Trust is a key factor because the client must know that they can depend on a good answer from you. Being knowledgeable about the product is what the customer is looking for. As you may have guessed, excellent customer service is the greatest key in the internet environment.

White computer desks are usually made of hardwood, plywood or veneer. If you are ready to shell out a few extra bucks then you can go for one made with hand finished maple or a desk made of natural wood. A white or even pink chair for your white computer desk would definitely make your workstation look complete.

Integrate a help desk software. All experts in help desk solution would agree that those who want to enhance their help desk system should get a help desk software. A help desk software is considered to be the foundation of a tangible help desk solution. It has several features that help improve the efficacy and efficiency of any help desk system. It can also provide ease and accessibility for customers who want to file their complaints about a certain product.

With most offices, you will definitely want some file cabinets, which can be purchased separately. I prefer to have them built into the desk I am at. That way they are always right there for you when you need them.

If you will be working in an office, or if you will be meeting clients or customers while you are working at your desk, a hutch desk definitely will not do. In this situation, you want a desk that is closed in the front, so clients can not see your knees, and, ideally, your feet. L shaped desks are especially nice here because you can have a clear space on the top of your desk to focus on client paperwork, and another half of your desk for your keyboard or your other projects.