Strict Standards
: Only variables should be assigned by reference in
/home/mgz/t.meta98.ru/docs/components/com_k2/k2.php
on line
14
Strict Standards
: Non-static method K2HelperPermissions::setPermissions() should not be called statically in
/home/mgz/t.meta98.ru/docs/components/com_k2/k2.php
on line
27
Strict Standards
: Non-static method K2HelperUtilities::getParams() should not be called statically in
/home/mgz/t.meta98.ru/docs/components/com_k2/helpers/permissions.php
on line
18
Strict Standards
: Only variables should be assigned by reference in
/home/mgz/t.meta98.ru/docs/components/com_k2/helpers/utilities.php
on line
284
Strict Standards
: Only variables should be assigned by reference in
/home/mgz/t.meta98.ru/docs/components/com_k2/helpers/permissions.php
on line
18
Strict Standards
: Only variables should be assigned by reference in
/home/mgz/t.meta98.ru/docs/components/com_k2/helpers/permissions.php
on line
19
Strict Standards
: Non-static method K2HelperPermissions::checkPermissions() should not be called statically in
/home/mgz/t.meta98.ru/docs/components/com_k2/k2.php
on line
28
Strict Standards
: Declaration of K2ControllerItemlist::display() should be compatible with that of JController::display() in
/home/mgz/t.meta98.ru/docs/components/com_k2/controllers/itemlist.php
on line
16
Strict Standards
: Only variables should be assigned by reference in
/home/mgz/t.meta98.ru/docs/components/com_k2/controllers/itemlist.php
on line
19
Strict Standards
: Only variables should be assigned by reference in
/home/mgz/t.meta98.ru/docs/components/com_k2/controllers/itemlist.php
on line
21
Strict Standards
: Only variables should be assigned by reference in
/home/mgz/t.meta98.ru/docs/components/com_k2/controllers/itemlist.php
on line
23
Strict Standards
: Only variables should be assigned by reference in
/home/mgz/t.meta98.ru/docs/components/com_k2/controllers/itemlist.php
on line
25
Strict Standards
: Only variables should be assigned by reference in
/home/mgz/t.meta98.ru/docs/components/com_k2/views/itemlist/view.html.php
on line
19
Strict Standards
: Non-static method K2HelperUtilities::getParams() should not be called statically, assuming $this from incompatible context in
/home/mgz/t.meta98.ru/docs/components/com_k2/views/itemlist/view.html.php
on line
20
Strict Standards
: Only variables should be assigned by reference in
/home/mgz/t.meta98.ru/docs/components/com_k2/helpers/utilities.php
on line
284
Strict Standards
: Only variables should be assigned by reference in
/home/mgz/t.meta98.ru/docs/components/com_k2/views/itemlist/view.html.php
on line
20
Strict Standards
: Only variables should be assigned by reference in
/home/mgz/t.meta98.ru/docs/components/com_k2/views/itemlist/view.html.php
on line
21
Strict Standards
: Only variables should be assigned by reference in
/home/mgz/t.meta98.ru/docs/components/com_k2/views/itemlist/view.html.php
on line
25
Strict Standards
: Non-static method K2HelperPermissions::canAddItem() should not be called statically, assuming $this from incompatible context in
/home/mgz/t.meta98.ru/docs/components/com_k2/views/itemlist/view.html.php
on line
28
Strict Standards
: Only variables should be assigned by reference in
/home/mgz/t.meta98.ru/docs/components/com_k2/helpers/permissions.php
on line
184
Strict Standards
: Non-static method K2Permissions::getInstance() should not be called statically, assuming $this from incompatible context in
/home/mgz/t.meta98.ru/docs/components/com_k2/helpers/permissions.php
on line
185
Strict Standards
: Only variables should be assigned by reference in
/home/mgz/t.meta98.ru/docs/components/com_k2/helpers/permissions.php
on line
192
Strict Standards
: Only variables should be assigned by reference in
/home/mgz/t.meta98.ru/docs/components/com_k2/views/itemlist/view.html.php
on line
162
Strict Standards
: Only variables should be assigned by reference in
/home/mgz/t.meta98.ru/docs/components/com_k2/models/itemlist.php
on line
706
Strict Standards
: Non-static method K2HelperUtilities::getAvatar() should not be called statically, assuming $this from incompatible context in
/home/mgz/t.meta98.ru/docs/components/com_k2/views/itemlist/view.html.php
on line
173
Strict Standards
: Only variables should be assigned by reference in
/home/mgz/t.meta98.ru/docs/components/com_k2/helpers/utilities.php
on line
20
Strict Standards
: Non-static method K2HelperUtilities::getParams() should not be called statically, assuming $this from incompatible context in
/home/mgz/t.meta98.ru/docs/components/com_k2/helpers/utilities.php
on line
21
Strict Standards
: Only variables should be assigned by reference in
/home/mgz/t.meta98.ru/docs/components/com_k2/helpers/utilities.php
on line
284
Strict Standards
: Only variables should be assigned by reference in
/home/mgz/t.meta98.ru/docs/components/com_k2/helpers/utilities.php
on line
21
Strict Standards
: Only variables should be assigned by reference in
/home/mgz/t.meta98.ru/docs/components/com_k2/helpers/utilities.php
on line
62
Strict Standards
: Only variables should be assigned by reference in
/home/mgz/t.meta98.ru/docs/components/com_k2/models/item.php
on line
1451
Strict Standards
: Creating default object from empty value in
/home/mgz/t.meta98.ru/docs/components/com_k2/views/itemlist/view.html.php
on line
176
Strict Standards
: Only variables should be assigned by reference in
/home/mgz/t.meta98.ru/docs/components/com_k2/views/itemlist/view.html.php
on line
178
Strict Standards
: Only variables should be assigned by reference in
/home/mgz/t.meta98.ru/docs/components/com_k2/views/itemlist/view.html.php
on line
185
Strict Standards
: Only variables should be assigned by reference in
/home/mgz/t.meta98.ru/docs/components/com_k2/models/itemlist.php
on line
21
Strict Standards
: Only variables should be assigned by reference in
/home/mgz/t.meta98.ru/docs/components/com_k2/models/itemlist.php
on line
23
Strict Standards
: Non-static method K2HelperUtilities::getParams() should not be called statically, assuming $this from incompatible context in
/home/mgz/t.meta98.ru/docs/components/com_k2/models/itemlist.php
on line
24
Strict Standards
: Only variables should be assigned by reference in
/home/mgz/t.meta98.ru/docs/components/com_k2/helpers/utilities.php
on line
284
Strict Standards
: Only variables should be assigned by reference in
/home/mgz/t.meta98.ru/docs/components/com_k2/models/itemlist.php
on line
24
Strict Standards
: Only variables should be assigned by reference in
/home/mgz/t.meta98.ru/docs/components/com_k2/models/itemlist.php
on line
31
Strict Standards
: Only variables should be assigned by reference in
/home/mgz/t.meta98.ru/docs/components/com_k2/models/itemlist.php
on line
66
Strict Standards
: Only variables should be assigned by reference in
/home/mgz/t.meta98.ru/docs/components/com_k2/models/itemlist.php
on line
323
Strict Standards
: Only variables should be assigned by reference in
/home/mgz/t.meta98.ru/docs/components/com_k2/models/itemlist.php
on line
325
Strict Standards
: Non-static method K2HelperUtilities::getParams() should not be called statically, assuming $this from incompatible context in
/home/mgz/t.meta98.ru/docs/components/com_k2/models/itemlist.php
on line
326
Strict Standards
: Only variables should be assigned by reference in
/home/mgz/t.meta98.ru/docs/components/com_k2/helpers/utilities.php
on line
284
Strict Standards
: Only variables should be assigned by reference in
/home/mgz/t.meta98.ru/docs/components/com_k2/models/itemlist.php
on line
326
Strict Standards
: Only variables should be assigned by reference in
/home/mgz/t.meta98.ru/docs/components/com_k2/models/itemlist.php
on line
332
Strict Standards
: Only variables should be assigned by reference in
/home/mgz/t.meta98.ru/docs/components/com_k2/models/itemlist.php
on line
355
Strict Standards
: Only variables should be assigned by reference in
/home/mgz/t.meta98.ru/docs/components/com_k2/views/itemlist/view.html.php
on line
303
Strict Standards
: Only variables should be assigned by reference in
/home/mgz/t.meta98.ru/docs/components/com_k2/views/itemlist/view.html.php
on line
304
Strict Standards
: Only variables should be assigned by reference in
/home/mgz/t.meta98.ru/docs/components/com_k2/views/itemlist/view.html.php
on line
305
Strict Standards
: Only variables should be assigned by reference in
/home/mgz/t.meta98.ru/docs/components/com_k2/views/itemlist/view.html.php
on line
353
Strict Standards
: Non-static method JSite::getMenu() should not be called statically, assuming $this from incompatible context in
/home/mgz/t.meta98.ru/docs/components/com_k2/views/itemlist/view.html.php
on line
354
Strict Standards
: Non-static method JApplication::getMenu() should not be called statically, assuming $this from incompatible context in
/home/mgz/t.meta98.ru/docs/includes/application.php
on line
539
Strict Standards
: Only variables should be assigned by reference in
/home/mgz/t.meta98.ru/docs/components/com_k2/views/itemlist/view.html.php
on line
354
Strict Standards
: Only variables should be assigned by reference in
/home/mgz/t.meta98.ru/docs/components/com_k2/views/itemlist/view.html.php
on line
422
Strict Standards
: Only variables should be assigned by reference in
/home/mgz/t.meta98.ru/docs/components/com_k2/views/itemlist/view.html.php
on line
448
Strict Standards
: Non-static method JSite::getMenu() should not be called statically, assuming $this from incompatible context in
/home/mgz/t.meta98.ru/docs/components/com_k2/views/itemlist/view.html.php
on line
449
Strict Standards
: Non-static method JApplication::getMenu() should not be called statically, assuming $this from incompatible context in
/home/mgz/t.meta98.ru/docs/includes/application.php
on line
539
Strict Standards
: Only variables should be assigned by reference in
/home/mgz/t.meta98.ru/docs/components/com_k2/views/itemlist/view.html.php
on line
449
Strict Standards
: Non-static method JSite::getMenu() should not be called statically in
/home/mgz/t.meta98.ru/docs/components/com_k2/router.php
on line
17
Strict Standards
: Non-static method JApplication::getMenu() should not be called statically in
/home/mgz/t.meta98.ru/docs/includes/application.php
on line
539
Strict Standards
: Only variables should be assigned by reference in
/home/mgz/t.meta98.ru/docs/components/com_k2/router.php
on line
17
Strict Standards
: Only variables should be assigned by reference in
/home/mgz/t.meta98.ru/docs/components/com_k2/router.php
on line
19
Strict Standards
: Non-static method JSite::getMenu() should not be called statically in
/home/mgz/t.meta98.ru/docs/components/com_k2/router.php
on line
17
Strict Standards
: Non-static method JApplication::getMenu() should not be called statically in
/home/mgz/t.meta98.ru/docs/includes/application.php
on line
539
Strict Standards
: Only variables should be assigned by reference in
/home/mgz/t.meta98.ru/docs/components/com_k2/router.php
on line
17
Strict Standards
: Only variables should be assigned by reference in
/home/mgz/t.meta98.ru/docs/components/com_k2/router.php
on line
19
Strict Standards
: Non-static method JSite::getMenu() should not be called statically in
/home/mgz/t.meta98.ru/docs/components/com_k2/router.php
on line
17
Strict Standards
: Non-static method JApplication::getMenu() should not be called statically in
/home/mgz/t.meta98.ru/docs/includes/application.php
on line
539
Strict Standards
: Only variables should be assigned by reference in
/home/mgz/t.meta98.ru/docs/components/com_k2/router.php
on line
17
Strict Standards
: Only variables should be assigned by reference in
/home/mgz/t.meta98.ru/docs/components/com_k2/router.php
on line
19
Strict Standards
: Only variables should be assigned by reference in
/home/mgz/t.meta98.ru/docs/templates/jbintrepid/html/com_k2/templates/user.php
on line
14
Strict Standards
: Non-static method Zengrid::countModules() should not be called statically, assuming $this from incompatible context in
/home/mgz/t.meta98.ru/docs/templates/jbintrepid/html/com_k2/templates/user.php
on line
47
Strict Standards
: Only variables should be assigned by reference in
/home/mgz/t.meta98.ru/docs/plugins/system/zengridframework/zengridframework/classes/j17/zengrid.php
on line
225
Strict Standards
: Accessing static property JDocumentHTML::$_buffer as non static in
/home/mgz/t.meta98.ru/docs/plugins/system/zengridframework/zengridframework/classes/j17/zengrid.php
on line
232
Strict Standards
: Non-static method Zengrid::getModules() should not be called statically, assuming $this from incompatible context in
/home/mgz/t.meta98.ru/docs/plugins/system/zengridframework/zengridframework/classes/j17/zengrid.php
on line
232
Strict Standards
: Non-static method Zengrid::_load() should not be called statically, assuming $this from incompatible context in
/home/mgz/t.meta98.ru/docs/plugins/system/zengridframework/zengridframework/classes/j17/zengrid.php
on line
254
Profiting From On-Line Slots
For beginners to online slots, it can always begin very confusing and end up turning players off. The noisy casinos and competition for slot machines can be something that intimidates new players to slots in traditional casinos. For the majority of players who are turned off by confusing traditional casino experiences, online slots can be just as scary for them. Often, they find that avoiding slots both online and in house is the only option.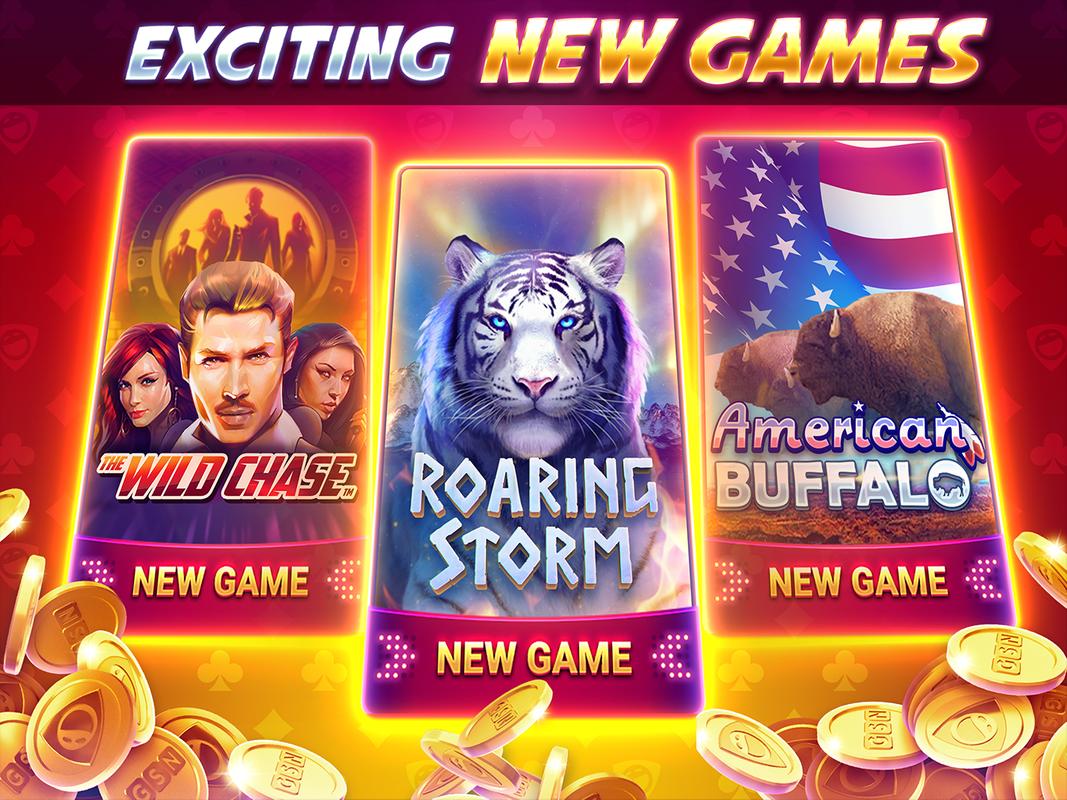 First of all it's important that you learn as much as you can about the game by playing in the free mode. Don't waste your money until you have learned as much as possible and feel comfortable in the casino of your choice.

If you want to Cheapest credit deposit slot for fun you need to find a casino that offers free games. These are more common than most people believe. In fact, the ability to play free online slots has become very simple as of late. As long as you know which casino offers free games and that this is how you want to play, everything else should fall into place in no time at all.

Once you have the software and an account, all you have to do is search through all of the different slot machines to find one you want to try. You will have a play money balance that you can use to test a bunch of different machines, so have fun and be sure to try as many as you want. The best thing about playing for free is if you run out of money you can just reload your account and start playing again.

This is where the action starts; the "Payout Table". The first thing to do is to select how many coins you are going to play with. When you are doing this, here are a couple of simple instructions to bear in mind.

Keep in mind the one true thing when you are struggling to make a decision about playing online slots or not: the online slots are run by virtually the exact same mechanics that the traditional slots are run by. The levers on the sides of the traditional slot machines are purely for looks and nostalgia. Nowadays, the internal functions and RNG (random number generator) of both the online slots and the traditional slots are the same.

Bet max: Once you are in action and you think that you can win good at this point of time, just bet maximum coins. Who knows you are lucky to reel a jackpot this time?

All best online slot machine games feature well-paid prizes and jackpots. Most games feature progressive jackpots. Besides, some games even feature bonus symbols that fetch you extra money. All in all, on such slot machine games, you can expect to win a big amount of money!

So the next time you sit down to play online slots for free, try finding the qualities listed above in your list of games. That way, you will pick only the best slot machine games and in turn will be able to get the maximum out of every gaming session. You will be able to win more money and have more fun every single time. Good luck and have fun!